Do I Have to be a Pirate?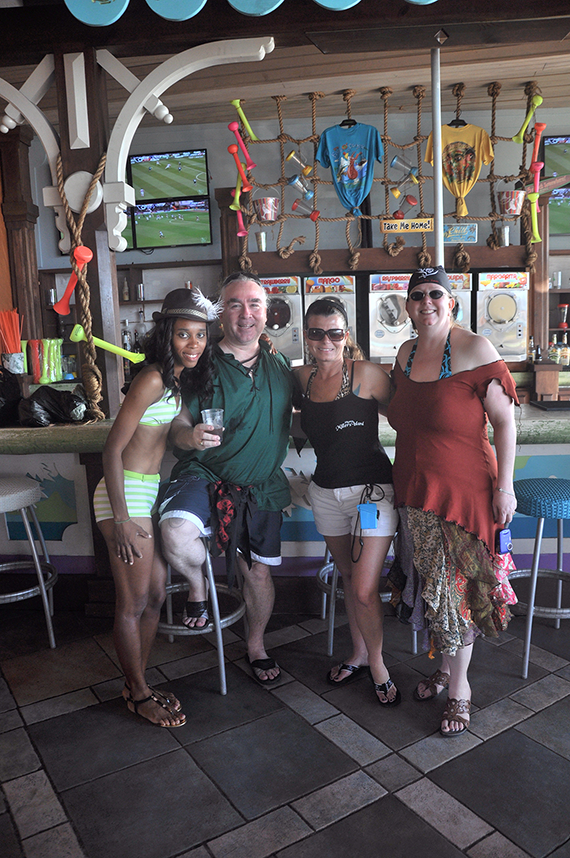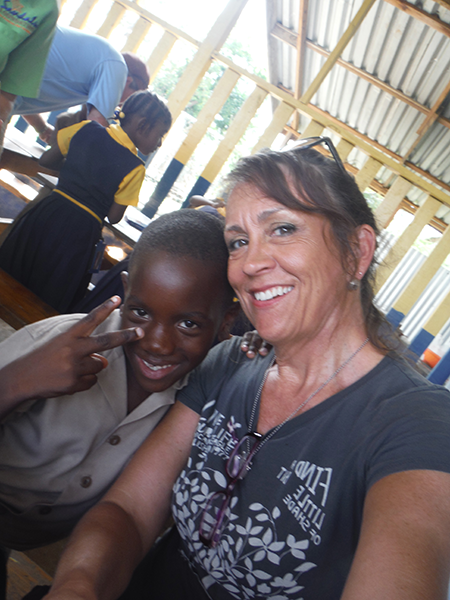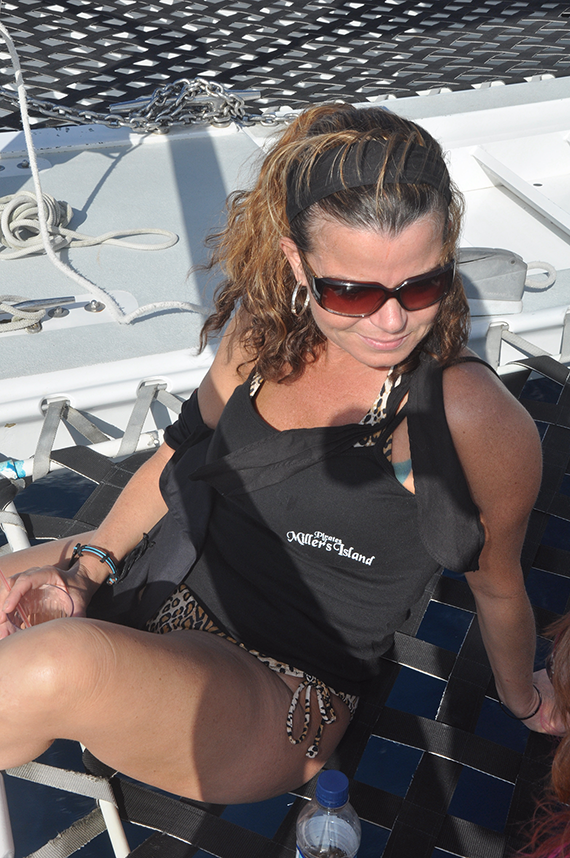 the answer is no!
There is no pre-requisite to be a pirate to join in on the fun that is Pirates & Paradise.  This is simply a fun group of people who like to go on a vacation in the Caribbean, find that vacationing in groups is more fun than being on your own, and on occasion, like to dress as pirates.  Some are more serious about their garb than others but no one scoffs if one prefers not to "garb up".  You will find occasions when dressing doesn't make sense and there are a few occasions where the group will don pirate wear for the evening!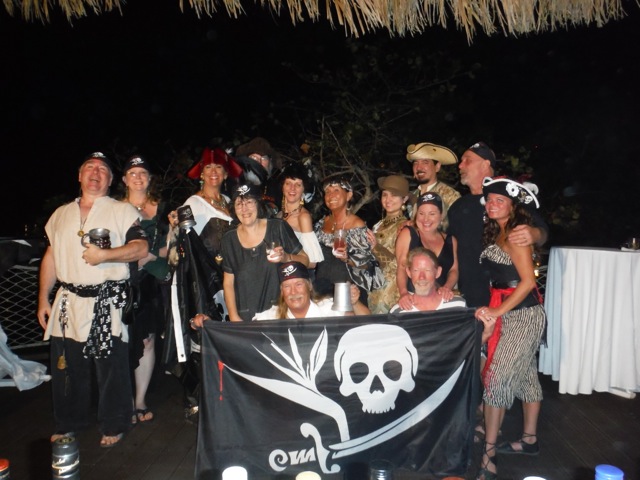 The Meet and Greet
The first night of the vacation we have a meet and greet cocktail party so everyone has a chance to say hello.  This usually means we have all arrived not long before and might be a wee weary from the days traveling.  Garb is optional and varies from Pirate "lite" to full garb – your choice!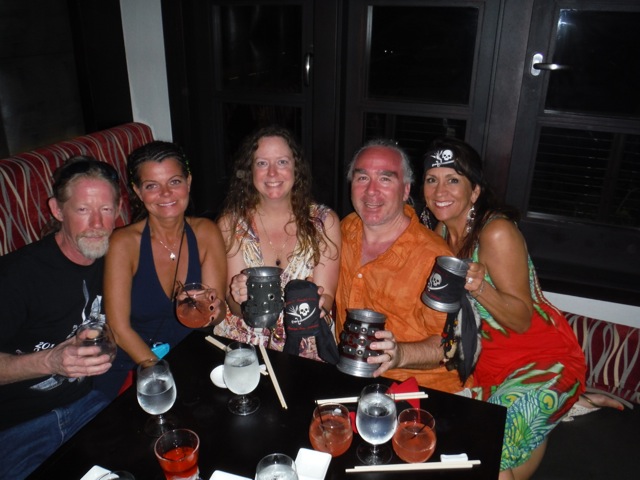 Dinners
Other than the Meet & Greet and Farewell Dinner it is up to you when and where and with whom you dine.  No need to dress if you don't want to.  Comfort rules in the Caribbean!
The Rum Tasting Party and Garb Contest
Towards the end of the week we have a night time beach party: Rum Tasting and Garb contest.  Yes – we will be dressed to the nines!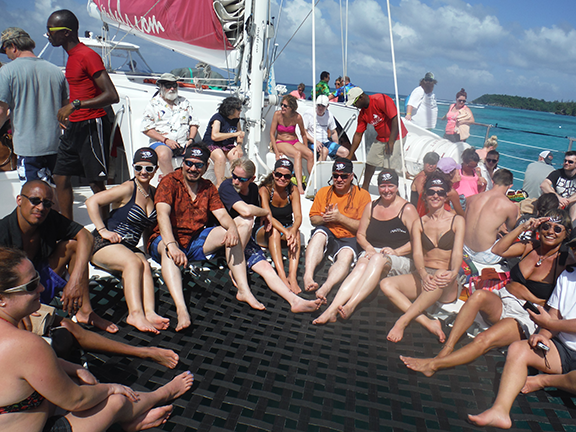 Catamaran Cruise
Daytime Catamaran Cruise – probably not the easiest to garb up for but we have!  So again – your call.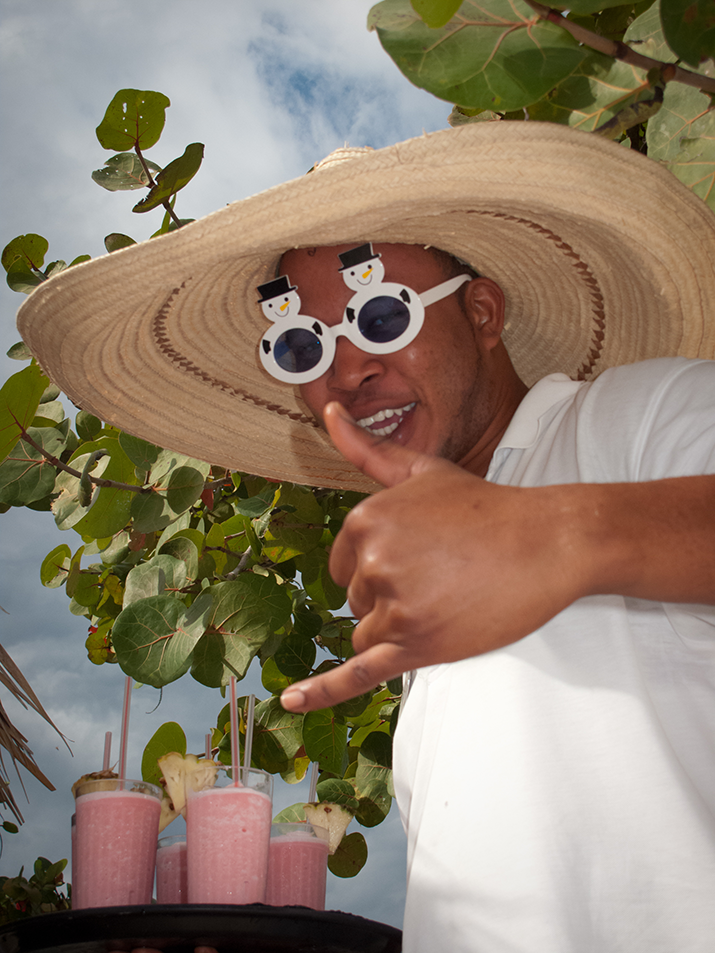 Island Activities
Whether your are sunbathing on the beach, relaxing by the pool, exploring the island, or enjoying the nightlife you decide how you want to enjoy your vacation – as a pirate or not or a mix of both.  Yes we Pirate!  Yes, we drink RUM! But you certainly won't have to walk the plank if you show up in a t-shirt!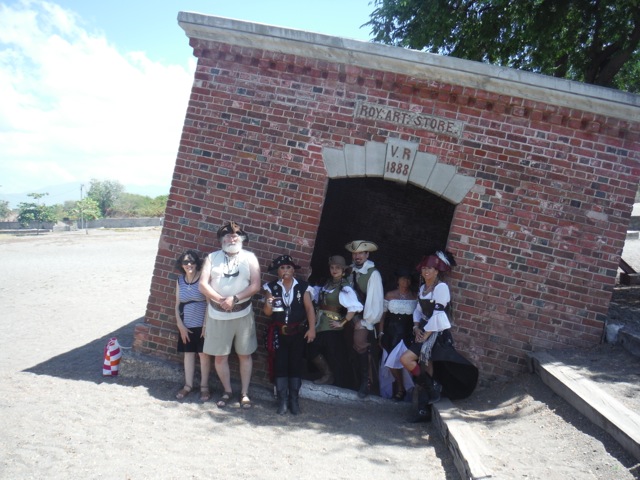 Fort Tour
In 2015 we ventured to Port Royal for a day trip & tour.  The entire group did not participate and not everyone dressed. Again a personal choice.  Some of us wanted to take advantage of the photo opportunities at Fort Charles so dressed the part! We will be visiting Fort James in Antigua in 2016.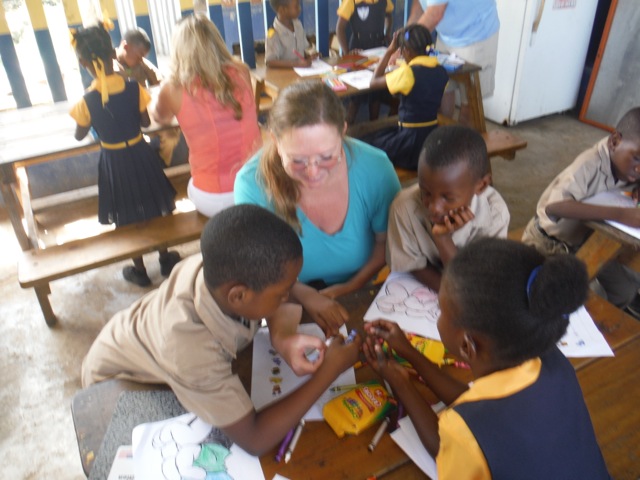 Reading Road Trip
We are asked NOT to dress as pirates if we participate in the Reading Road Trip so as not to frighten or confuse the school children.  This is an outing not to be missed!  And the kids LOVE it!
So, come as you are… be you a pirate or not.  This vacation is designed for you to have a fantastic time doing what you want on your terms.  Garb up or not your choice.  I do promise it will be fun!