Check out some of the raves from our past trips!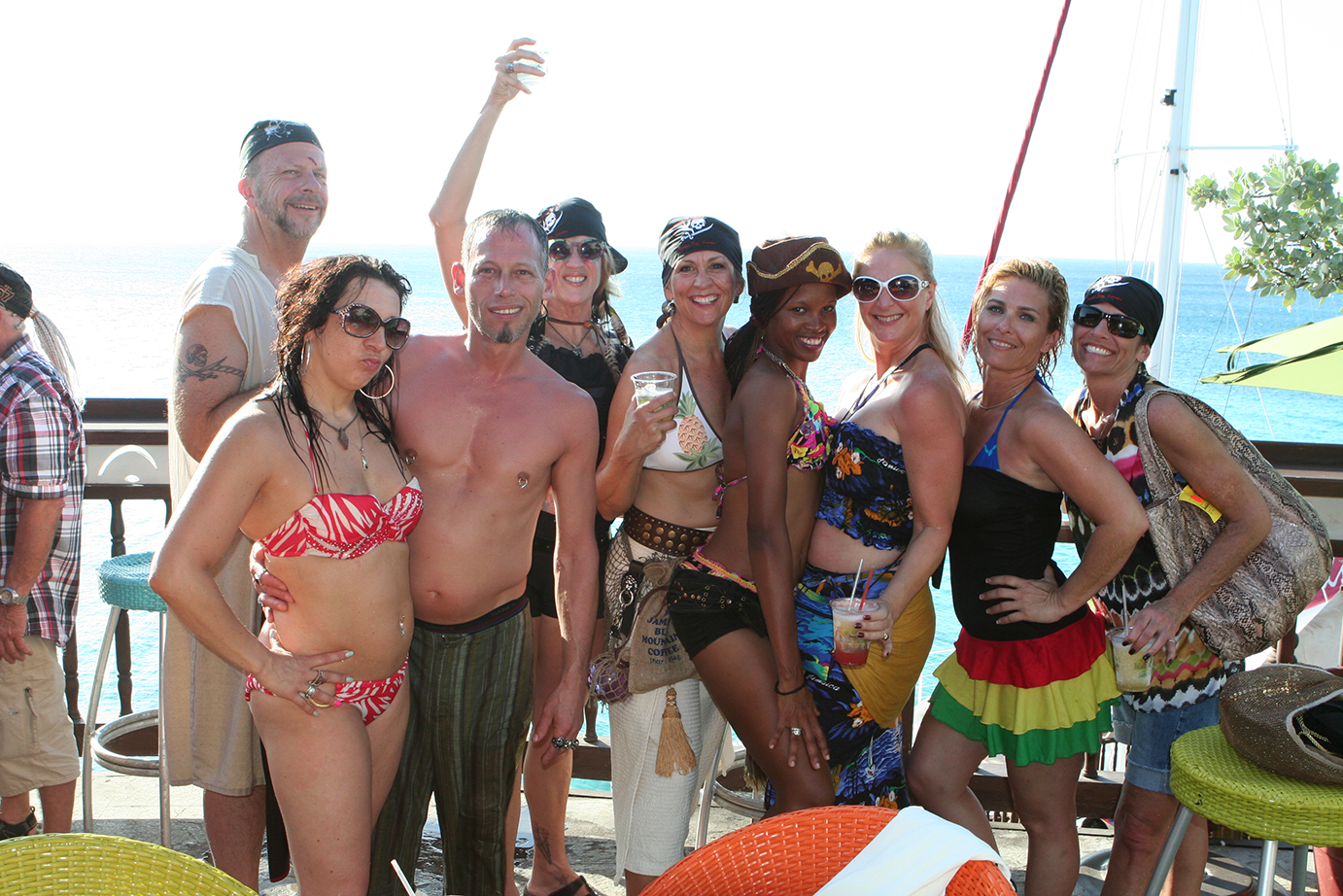 Pirates & Paradise 2014, Montego Bay Jamaica!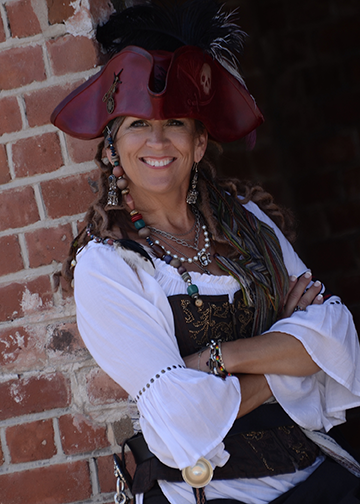 Pirates & Paradise® was born of a desire to Pirate in the Caribbean!  Our trips have been AMAZING and I am thrilled to be putting together the FOURTH annual Pirates & Paradise®!  This adventure will be the first that we take to the sea, aboard the Star Clippers Sailing Ship the Star Flyer!  The camaraderie, laughs and friendships shared on the events carry on long after the vacation ends and the people I have met have become some of my best friends!  It's hard to express to you the mystique (if you will) of the trip…. we are immediate friends and the low key, fun loving attitude of all involved permeates the entire event.  I have one rule – leave Religion, Politics and Drama stateside – we are here to ENJOY!
Byrda Paradise
As first time pirates we were heartily accepted and had a great time. Already signed up for the next trip.
Raven & Robie
2015 Pirates & Paradise trip to Jamaica was the best pirate adventure that Joy and I have been on….Louise was the most gracious hostess I have ever met and dealt with in my pirate in ventures, and vacationing at Sandal's was better than I could ever hope or imagine. My only hope is that I am able to go on more travels with this group of people that I have the greatest pleasure to call my friends. Huzzah ta ya ALL!
Maddog & Joy Zilla May
I went along as a last minute guest. It was by far the most exciting trip I have ever taken! I was able to connect with people from Michigan and make make new friends as well! Huzzah to Louise for making it all possible!
Kelly
We attended the inaugural Pirates & Paradise 2014 trip and were not only impressed with the Sandals' staff hospitality, but their sincere interest in creating a fun experience. The unlimited water sports were fantastic: free diving if you're certified, snorkeling, kayaking, waterskiing, and sailing! Byrda planned fun group events including rum tasting and a catamaran cruise. Get your pirate on in the best possible way- Pirates & Paradise!!
Jennifer
We decided to take our honeymoon trip with Pirates & Paradise ™, we had a fabulous time and can't wait to do it again!
Meredith
Stepping out onto the white sandy beach with crystal blue Caribbean water is an awe inspiring moment, but nothing compares to the exhilaration of doing it with your own crewe of pirates. Enjoying rum on the same beaches as some of the most famous pirates is a thrill of a lifetime. Pirates & Paradise 2015
Jay R.
This was a very enjoyable trip. Location was beautiful, accommodations were nice, getting a chance to meet other pirates… Priceless… I am looking forward to the next Pirates & Paradise trip!
DeAnna
Byrda's Pirates & Paradise trips are not to be missed events! I went in 2014 and had a great time – so I was told – it is unlimited rum you know! Missed 2015, but will definitely make it next year!
Dave K.
In 2015 Pirates & Paradise Kay and I had an awesome time. Thanks to Louise (Byrda) for arranging the trip. The resort was awesome, pirate company, awesome, shopping awesome, drinks and events awesome. This is our second pirate trip and we WILL be there in 2016 again for number 3!
John & Kay
We had a wonderful time. And we plan on being a part of all future trips. Counting the days until we meet again! Thanks again!
Jacayla & Mike
Had a piratically delicious time at Pirates & Paradise! Captain Byrda Paradise created an endless wave of adventures, mixed with abundant spaces for doing nothing at all! Go! It's good to be a Pirate in Paradise, savvy?
Aruna (a.k.a. Captain Jacki)
The combination of 1 of any of the Sandals family of resorts and all they have to offer, a group of great, crazy fun pirates and Byrda as the hostess is perfection!
Inappropriate Jon
Pirates & Paradise 2015, Ocho Rios, Jamaica!