What are the Top 10 Reason's to Join Pirates & Paradise Antigua 2016?
Here are few reasons why you don't want to miss this trip!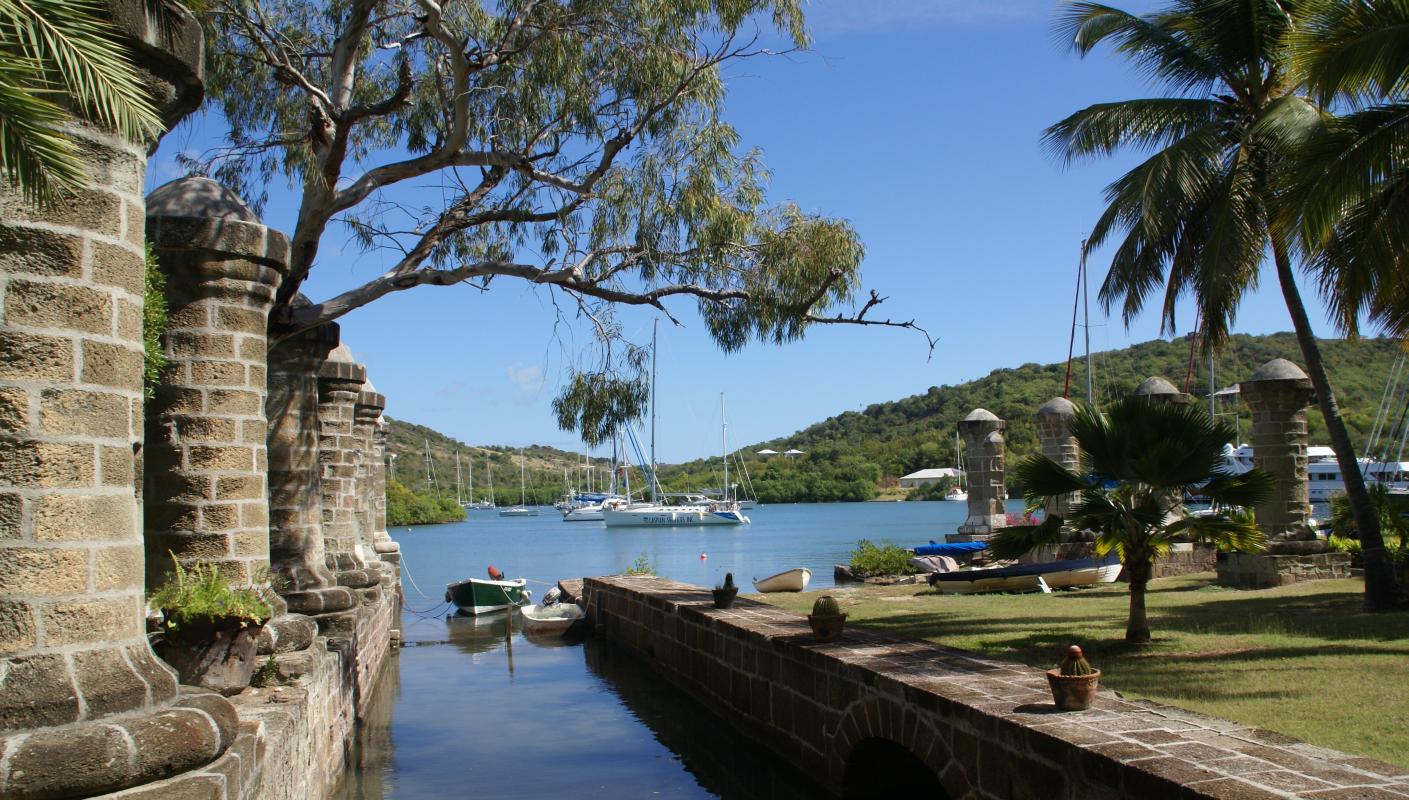 Nelson's Dockyard: base for the British Navy, the harbor served as the headquarters of the fleet of the Leeward Islands during the late 18th century.
# 7
All-Inclusive Resort!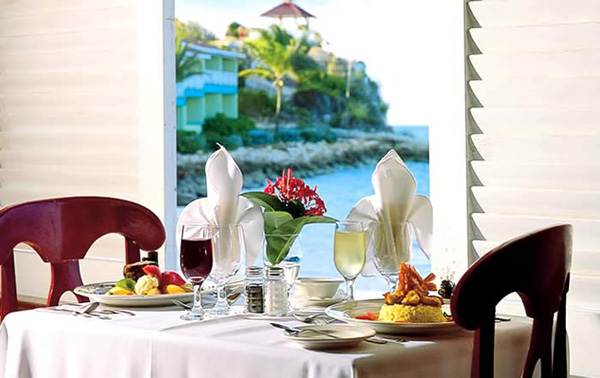 Everything is is included!  All your meals (and the Food in Antigua is award winning!), all your drinks! The rum will not run out.  Select water sports, land sports, nightly entertainment – all included!  Excursions and spa experiences are extra
# 4
The (optional) Catamaran Cruise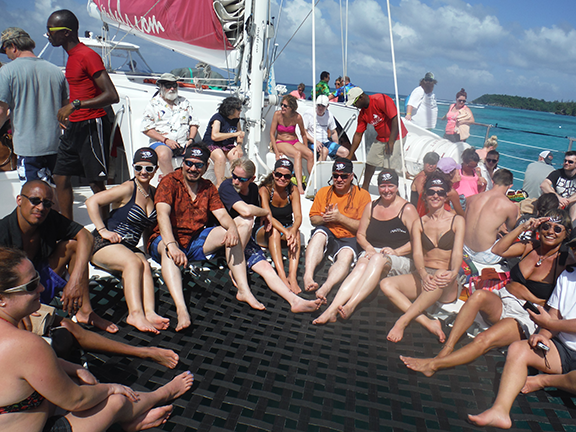 The incredibly popular & delightfully fun Catamaran Cruise! We will be choosing between the 6 hour Cades Reef Snorkeling & Sail (Thursday) or the Lover's Rock 2.5 hour cruise Friday Night -either is $100 pp. Which would you select?
# 9
Azure Water & Lovely Beaches
There are 365 beaches on Antigua, one for every day of the year! The crystal azure water is warm and inviting!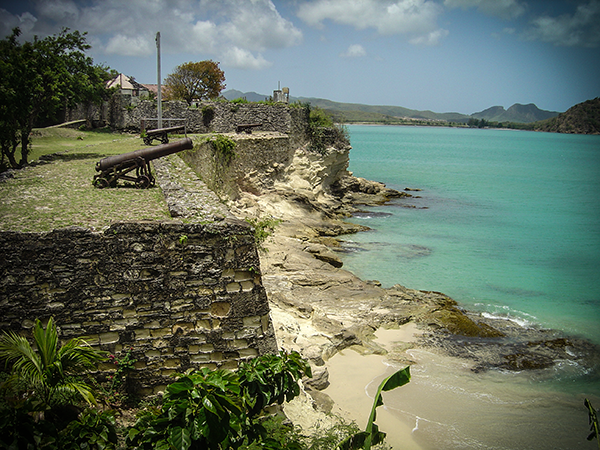 One of the optional excursions is to Fort James, St. John's, where the  Captain John Fenn of the 21 gun Morning Star was hung with 4 other pirates in Antigua in May 1723, after his trail and conviction for piracy.
# 3
A Personal Invitation!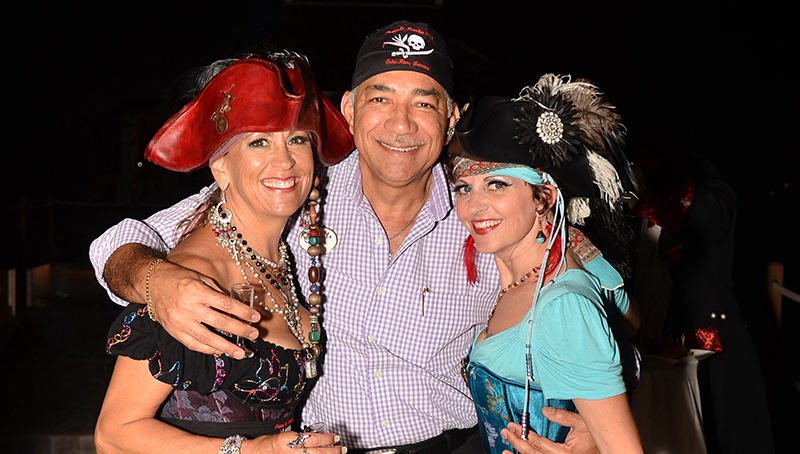 Mr. Parick Drake was our General Manger in Ocho Rios for P&P 2, he is now the GM of the Grand Pineapple in Antigua!  Mr. Drake has extended a personal invitation to the Grand Pineapple, calls us "his pirates" and is already stockpiling the rum!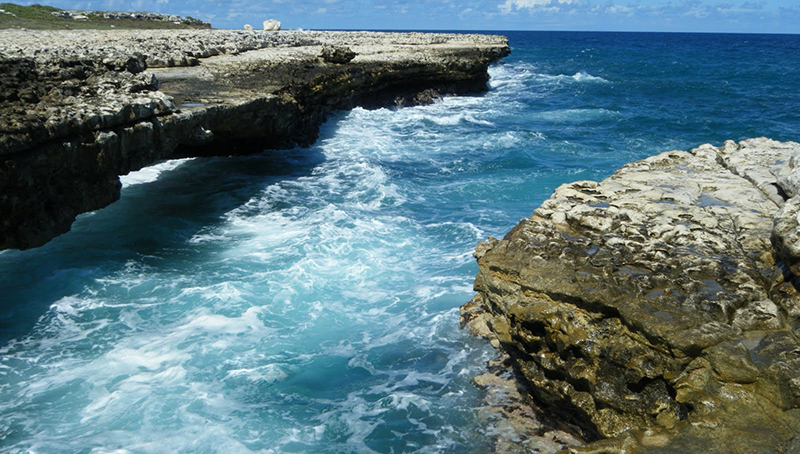 From sandy beaches, to rocky coastline, the views from Shirley Heights (optional Sunday Night Sunset Party) and inland to the remnant of a volcanic carter formerly known as Boggy Peak, the variety of the topography in Antigua is a thrill to explore!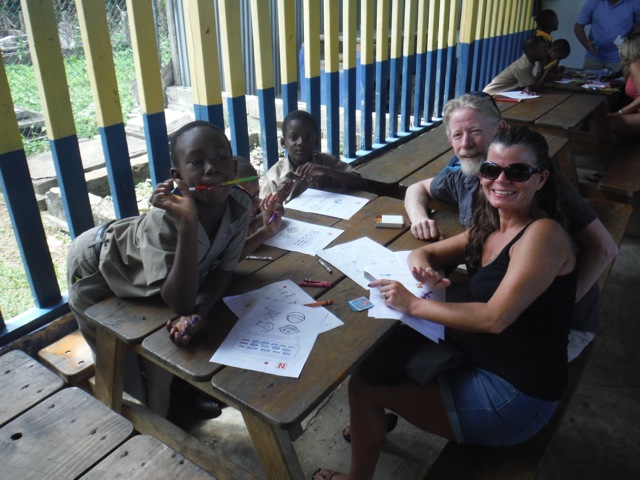 An optional excursion, & popular event with past crews of P & P, is the Sandals Foundation sponsored Reading Road Trip.  A half day spent at a local school working with the students in their classroom.  Please pack a small backpack of school supplies to donate.  One backpack can equip an entire classroom or three!
The social event of the trip – he Rum Tasting Beach Party & Garb Contest.  The first year we asked for 5 rums – we got 12, the second year we were presented with 20 (some say 23 but I am foggy on this).  What will the third year bring?  Prizes for the best garb – female & male. Not to be missed!
And the # 1 reason to Join Pirates & Paradise 2016!?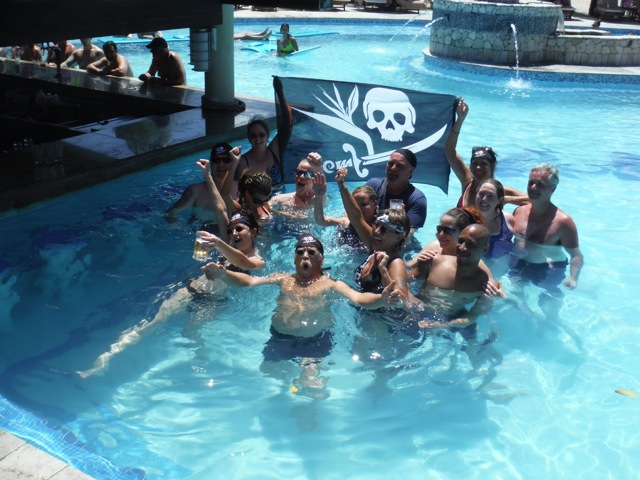 The camaraderie!
It's just way more fun to travel with a group….
of pirates….
to an amazing place!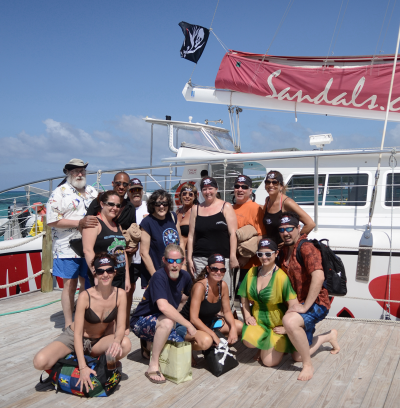 What the Crew is Saying
Don't just take it from me, let our past & current crew members do the talking!
A personal note from the owner of Hibiscus Travel – Our preferred agency and host of Pirates & Paradise!
Hello Everyone!
Please allow me to introduce myself…I am Louise (Byrda Paradise)'s sister, Terese Ternullo, the owner of Hibiscus Travel!  After 2 successful Pirates and Paradise events, I thought it was time to send a 'hello' and 'thank you' to everyone! 🙂
Since the beginning of my career twenty years ago, and owning Hibiscus Travel for over 11 years, I have specialized in Caribbean travel.  While continuously traveling the islands, I  visit MANY resorts to learn all I can for our clients.  Our knowledge, experience, and relationships are vital to our success.
There are hundreds of resorts throughout the Caribbean and Mexico from which to choose, therefore, when it comes down to recommending and choosing resorts for our clients, a lot of factors come into play.
When choosing the island and resort for Pirates and Paradise 2016, Louise and I discussed every factor at great length. We have chosen Grand Pineapple Antigua as the destination for April 2016.
From the very beginning of P&P, we focused on the Sandals Resorts because of our confidence in them and their ability to deliver what they promise.  Of course, there are many other resorts available, however, most are public corporations and mega-sized and do not offer the personal connections with travel consultants or their guests.
Understanding that the Sandals Resorts were designed for 'couples,' each resort has a different and unique 'ambience.'  In saying that, some resorts are more able to "open their arms" to our unique social group, Pirates & Paradise, than others.  Having been to every Sandals, Beaches, and Grand Pineapple resort, I am able to discuss the pros and cons with Louise in recommending the most welcoming resorts for P&P.  I work, closely, with the management teams when sending clients to their resorts.  We take pride in being honest, knowledgable, and "matching" our clients to the 'right' resort for them.
Grand Pineapple Antigua is one of the moderately priced resorts owned by the Sandals family, however, they offer most of what we need and want for P&P 2016.  With this resort, we are able to open reservations to include singles so they may reserve their own room without incurring a huge price/penalty.  However, one of the most important factors in choosing GPA is the fact that Mr. Patrick Drake, your host and Hotel Manager of P&P 2015, has sent his personal invitation to our group to join him, in his new home of Antigua!  How flattering is that? 🙂
The island of Antigua is known as the island with 365 beaches – one for every day of the year!  Antiguans are a friendly people with a rich British history.  Personally, I have visited the island 4 times and have met many wonderful people and experienced the island in different ways during each visit.  Louise and I look forward to hosting you on this beautiful island, in April 2016, so you may experience all the island has to offer!
Warmest Regards,
Terese M Ternullo, CTIE, DS, ACC
"Concierge of Luxury, Romance, & Adventure"™
Platinum Preferred Sandals Agency/Certified Sandals Specialist
WeddingMoon™ Specialist
Caribbean Destination Specialist